BOWRING & Make-A-Wish Partnership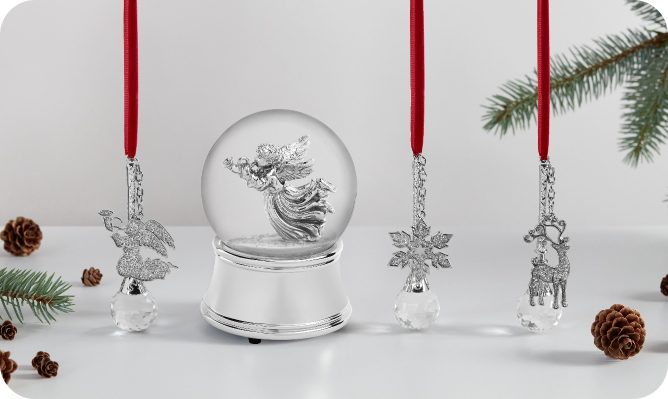 The Partnership
Bowring has been a proud supporter of the Make-A-Wish Foundation for numerous years with our annual exclusive Wish Ornament. Each year we design a new medallion that signifies the hope and joy of the season.
A child with critical illness needs this freedom and light in their lives to give them the hope and the strength to believe that wishes can come true.
Why Wishes Matter
In 2015, Make-A-Wish conducted a study to measure how wish-granting experiences influence the medical outcomes of children with critical illnesses. The results revealed that wishes not only increased hope but also improved the children's physical and emotional health. The wishes made the impossible, possible — helping children replace fear with confidence, sadness with joy and anxiety with hope.
SHOP NOW
About Make-A-Wish
Make-A-Wish® creates life-changing wishes for children with critical illnesses. We are on a quest to bring every eligible child's wish to life, because a wish is an integral part of a child's treatment journey. Research shows children who have wishes granted can build the physical and emotional strength they need to fight a critical illness. As an independently operating affiliate of Make-A-Wish International, Make-A-Wish Canada is part of the network of the world's leading children's wish-granting organization. We serve children in every community in Canada, and in more than 50 countries worldwide.
Since 1983, Make-A-Wish Canada has granted over 36,000 wishes across the country, over 1,000 last year alone. For more information about Make-A-Wish Canada, visit makeawish.ca.
LEARN MORE